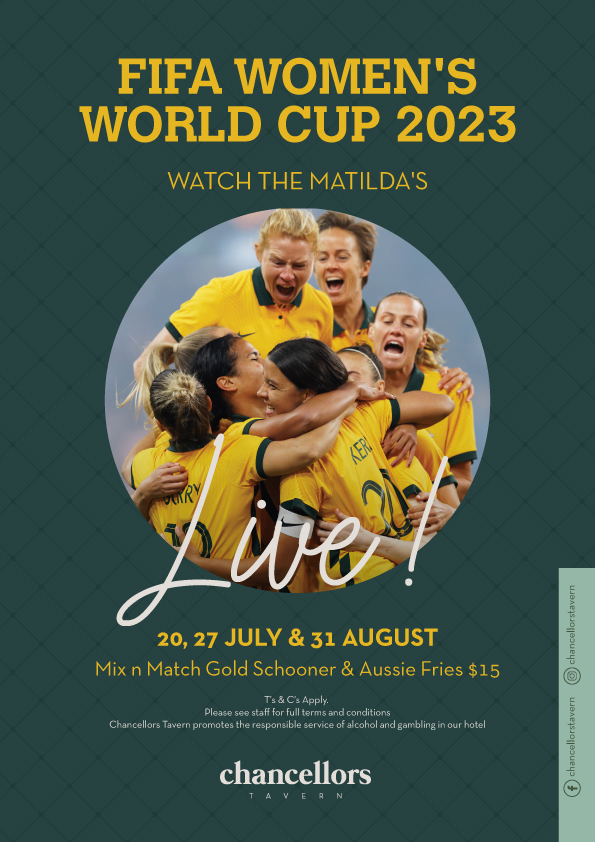 Women's World Cup 2023
20 July - 20 August
Australia and New Zealand is all set to host the FIFA Women's World Cup 2023.
We're getting right behind the Matilda's on home soil in one of the biggest spectacles on the 2023 calendar. Prepare yourself for the ultimate clash of skill and passion as countries compete head-to-head like never before. From the captivating opening kick to the final whistle, this tournament guarantees an incredible journey filled with unforgettable moments.
Be a part of the action and catch all the action live & loud at our place from 20th July – 20th August 2023.
Fuel up with our delicious World Cup food special of mix n match Gold & Aussie Fries for only $15.
Book our bistro today.