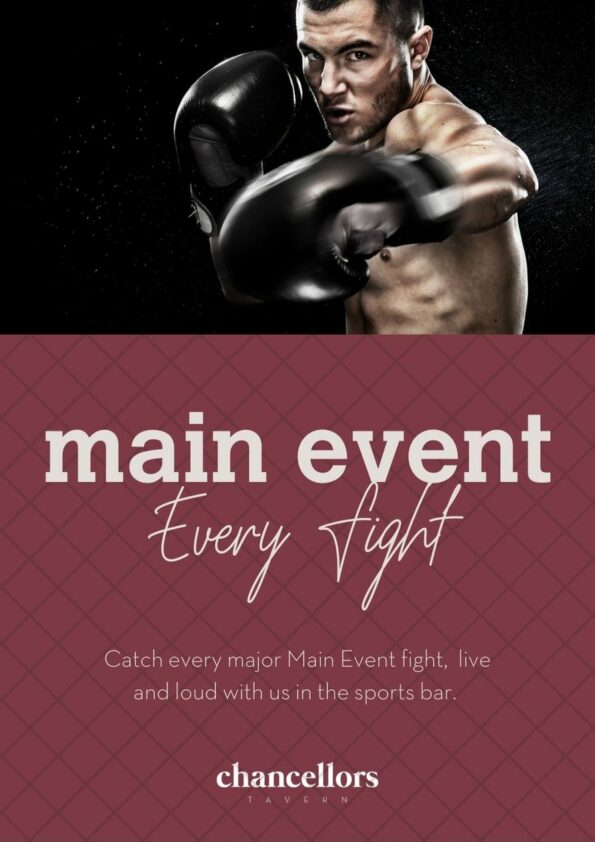 MAIN EVENT
Every Main Event
Don't miss out on any PPV Main Event!
Catch all the major boxing matches in our Sports Bar without having to order it at home so all you have to do is gather your mates and make a day of it.
Come on in, pull up a chair and enjoy the best of Main Event!
See what's coming up below.
---
Feeling peckish? We have a brand NEW Sports Bar menu set to keep you fueled up while the action kicks off in the big screens.