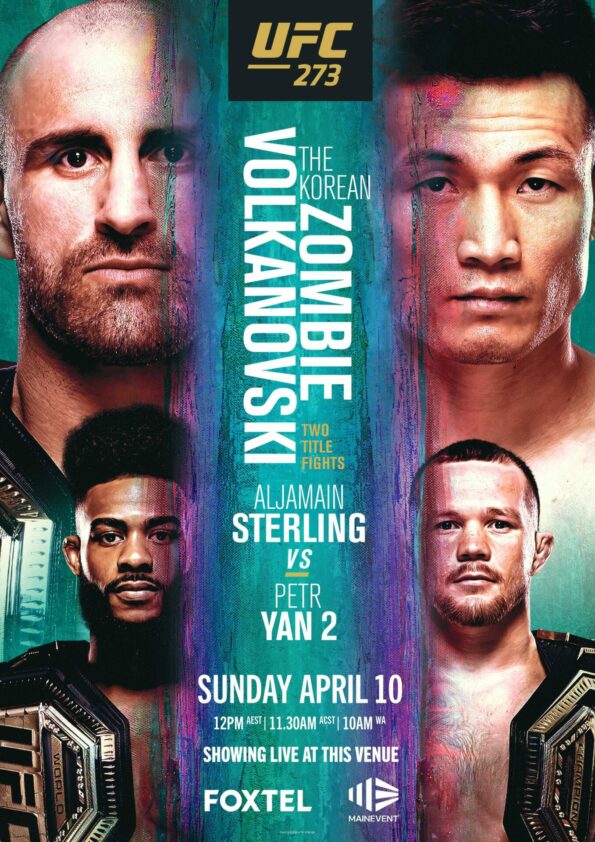 Sunday 10 April, 2022
The UFC Featherweight Championship is on the line as Aussie Featherweight Champion, Alexander Volkanovski meets the Korean Zombie in this star-studded lineup.
With Volkanovski needing to defend his title and continue his perfect 10-0 record, don't miss a moment as the champion and the challenger go head-to-head.
Catch all the action live & loud with us from 11:30am Sunday, April 10.